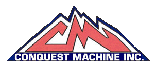 Conquest Machine's dedication to quality is a
reason for our success in defense contracting.

Conquest Machine Inc. (OPNX2).

Complete Quality Manufacturing Operation.

A Sister Corporation of BayJet, INC.

Conquest Machine is a supplier to military,
industrial and commercial customers.

In house capability to manufacture custom parts.

Assemblies.

Kits to Print.

Conquest Machine is HUB Certified
Certified by the SBA on May 28, 2004.

QC System complies with ISO 9000-2000 Standards.

Operates to MIL-I-45208A.

Utilizes top quality technology.

In House Manufacturing Services
for top quality custom components

Multi-Axis CNC Milling and Turning.

Kits, Assemblies, Brazing, Bonding,

Riveting, Passivating, DFL and Painting

Gaskets and Molding

720 West Organ Avenue
Las Cruces, NM. 88005-2625

Telephone. 575-526-3353

Fax. 575-526-9020

e-mail. sales@conquestmachine.com
Conquest Machine Overview
Our Profile:
Conquest Machine is a supplier to military, industrial, and commercial customers with in-house capability to manufacture custom parts, assemblies and kits to print.
Quality Control:
Our Quality Control(QC) system complies with ISO 9000-2000 International Standars and we operate to MIL-I-45208A.
Government Contracting:
In the last year Conquest Machine has performed hundreds of contracts in support of land, sea, and air services. Our personnel have extensive experience inmilitary procurement and contracting as well as kit manufacturing.
Kit Capability:
Our personnel have experience in kitting going back 30 years. We have an extensive database and expertise to locate hard to find parts or machine parts to applicable specifications. Your company can rely on us to do the legwork for you and deliver a quality product to you.
Our Vision!
Our vision at Conquest Machine is to be prosperous, world class supplier serving as an integral component of our customer's success. We accomplish our vision by developing dynamic systems and procedures that has empowered our employees and suppliers to work as a team in responding to our customer's requirements.
Kitting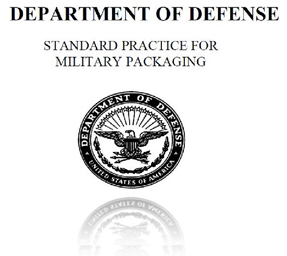 Conquest Machine provides government packaging per MIL-STD-2073 and barcoding per MIL-STD-129. Commercial packaging is also available per ASTM D 3951.
Contact Us!
Address: 720 W. Organ Ave.
Las Cruces, NM. 88005
Telephone: 575-526-3353 FAX: 575-526-6003
E-mail: sales@conquestmachine.com